Så var høsten her og medlemsmøtene tilbake. Selv om noen av oss allerede har rekt å være
sammen både i Horten under Fotografiets dag, på workshop på Hvaler med Rolf
Sørensen og sist men ikke minst en tur i Son.
19 stk. ble ønsket velkommen av nestleder Runar. Han hadde mange ting å informere om. Fortsatt ledige plasser på høstturen til
Jomfruland 16-18.oktober. Mange konkurranser
utover høsten, som NM, Østfoldfotografen, Klubbmesterskapet mfl.
Vi ønsker to nye inn i tur og arrangements gruppa. Noen som stiller?
Kveldens bilde denne gangen skulle presenteres i S/H og
temaet var fritt. 17 bilder hadde kommet
inn. Som vanlig trakk vi frem 3
tilfeldige bilder som ble diskutert i plenum.
Etter kaffen var det duket for utdeling av en rekke
diplomer. Både Østfoldfotografen 2014 og
NM Vår 2015. En stor gratulasjon til Runar som kunne vandre hjem med
sølvmedalje fra NM!!! Men det var to til
som sanket mange diplomer i dag og det var Susanne og Vidar. Gratulerer!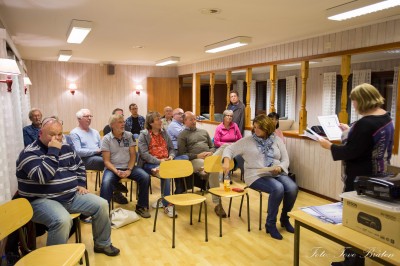 Vi gir oss ikke med premieutdeling ennå … vi har jo
klubbmaraton 2015 også som Fredrikstad Fotoklubb har stått for både oppgaver og
juryering. Så en stor takk til
dem!! Her var det Susanne Ramn som gikk
av med seieren sammenlagt. På andreplass
kom Chanokamol Potisri Hjorth og på tredje Jan-Egil Wold. GRATULERER!