Medlemsmøtene våre fortsetter på zoom, og det er vel grunn til å tro at det fortsetter slik frem mot sommerferien – vi får se! De to siste medlemsmøtene har vi hatt eksterne foredragsholdere begge gangene.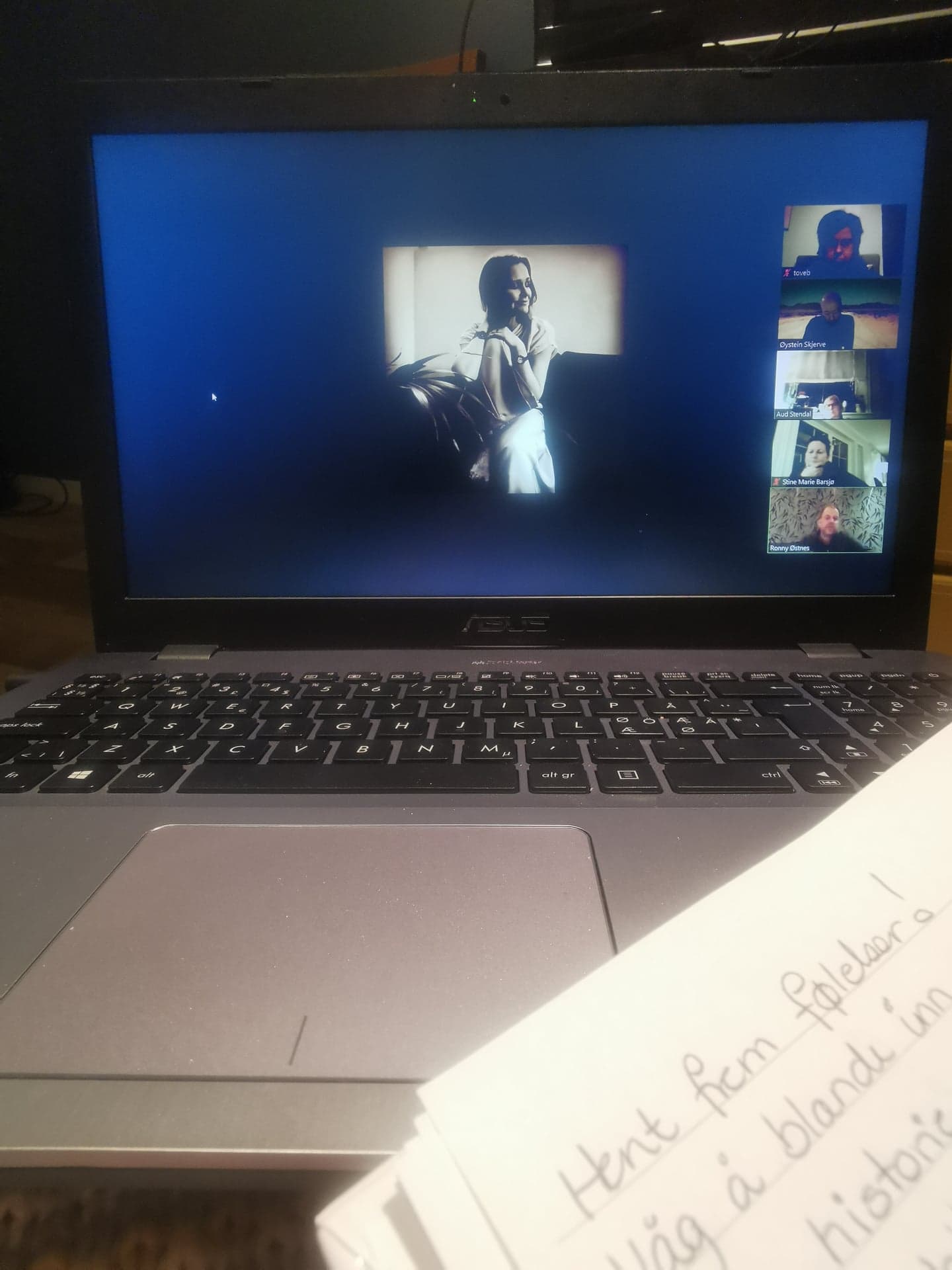 På marsmøtet hadde vi zoombesøk av Ronny Østnes med fotoforedraget "Fotografi med mening". Denne kvelden hadde vi også invitert Drøbak fotoklubb til å delta på møtet.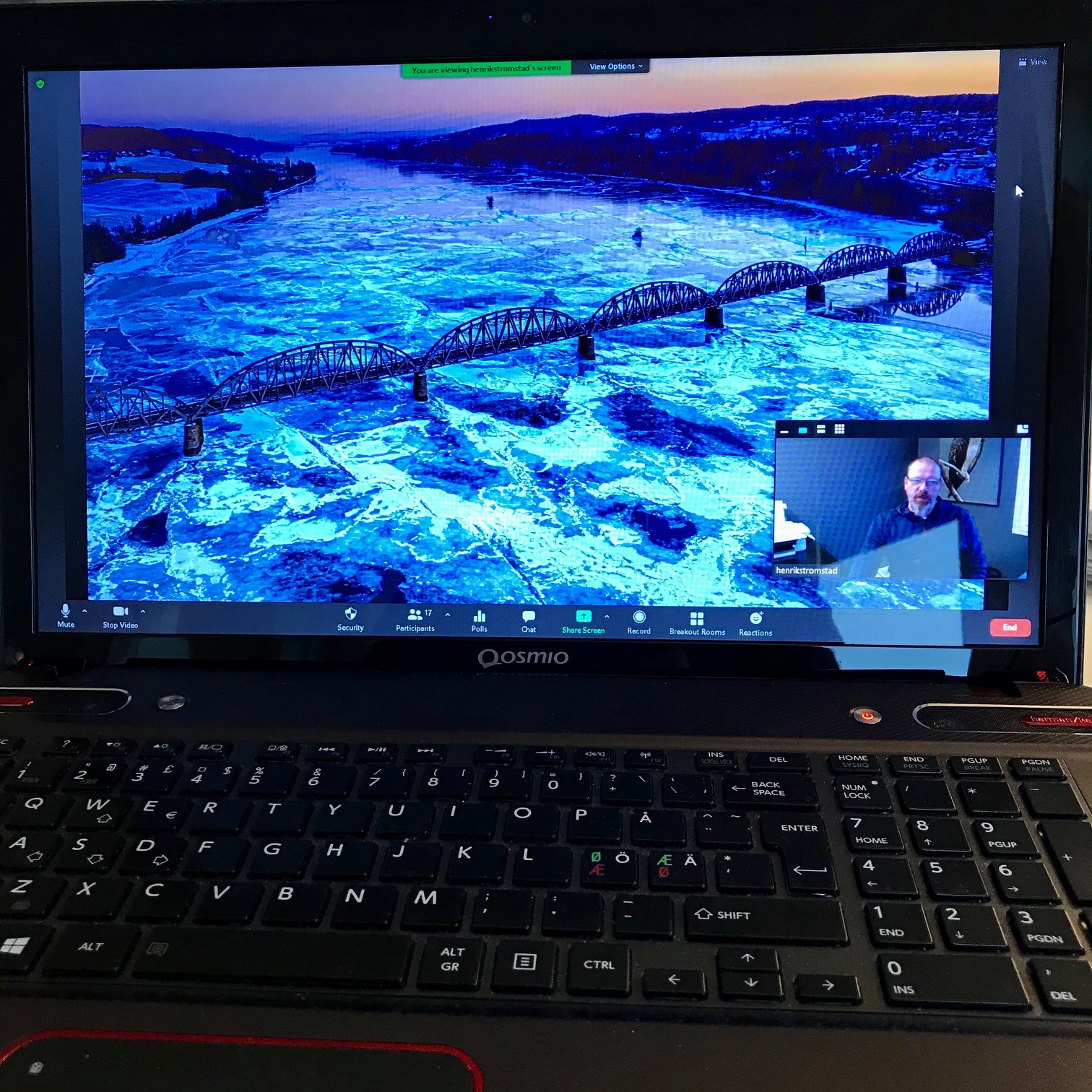 På aprilmøtet var det Henrik Strømstad som deltok med "Kulturlandskap / Urban natur". -Planlegg og jobb med et område du kjenner, ikke stress fra sted til sted, var en del av budskapet hans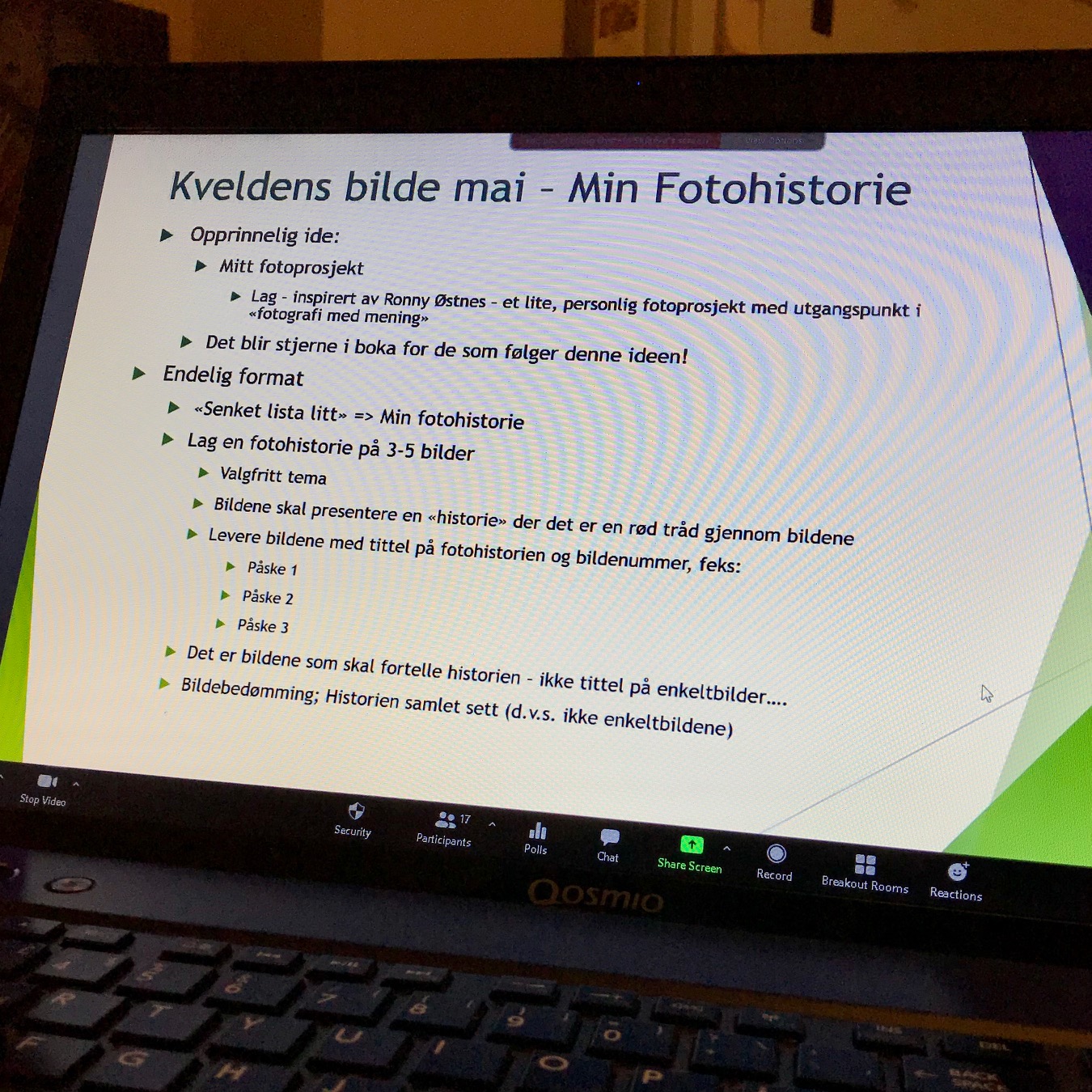 Disse to foredragene tar vi med oss til Kveldens bilde i mai og juni. I mai er tema "Min fotohistorie". Øystein forklarte litt mer rundt dette temaet. I juni er temaet "Kulturlandskap / Urban natur". Se programmet for innleveringsfrister.